Aging in Alabama
Protecting your life's work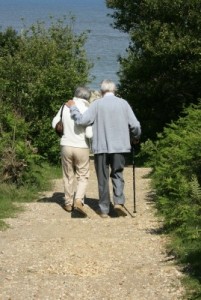 Fall 2013
Aging in Alabama had a great year thanks to our clients, our healthcare affiliates, and referring professionals.  Thanks to all for helping us off to a great start!  We are humbled and proud to serve you!
What's been going on?
It's been great to see more people calling and coming in for early planning.  Still have lots of emergencies coming in.  We can always do something but early planners will save so much more.  Most troubling are the number of people without powers of attorney despite years of progressing dementia.  We have to go to court in order to open a QIT for the nursing home or list property.  Very sad and very expensive.  Get that power of attorney!  Common questions we are getting:
Q:

My husband is in the nursing home and the house is in my name.  Will I have to lose the house, or part of it?

A: No, leave it in your name.  If you pass away, though, what does your will say?  Time to change your will and omit the spouse, otherwise, if something happens to you, your husband inherits the house.  If you omit, your heirs would have to pay him 1/3 of the value, but that saves 2/3.  Also make sure you get your own power of attorney done.  Don't transfer your home until after your husband passes away to avoid a penalty.  There are still plenty of other assets you can keep.  You should call.
Q:

My mother wants me to take care of her in my home. Is it okay for her to pay for an addition?

A: Not unless you have 5 years to wait.  Any amounts contributed to you will be considered a transfer without compensation and would be subject to a penalty if she goes into a nursing home or you agree to a lien on the home.  Get a consultation before taking this course of action.

Call for a free telephone consultation to find out what you should be doing: (855) ELD-RLAW
where can I find out more?    
Upcoming events – come listen and ask me live! –

FREE
November 1 – Providence Senior Health Fair – (9am- 12pm)
Depaul Center – 6801 Airport Blvd. Mobile, AL 36608
November 8 – Estate Planning Seminar –  – (12pm to 1pm)
The Brennity in Fairhope. 19606 Greeno Rd. South
Sponsored by The Haven – http://www.havenforanimals.org/
December 4 – Atria Business Breakfast (8:30-9:30)
December 12 – Semmes Senior Health Fair – (11am to 1pm) –
9635 Moffett Rd. Semmes, AL 36575
what should I bring to an appointment?
Bring anything specific that you have questions about.  You should gather your information about your income, assets, health and life insurance, property, and any important documents you have such as a power of attorney, will, trust documents, tax returns, Veterans benefits or terms of service, and deeds.
Your consultation is a working meeting, approximately 2 hours long, depending upon your needs.  Further discussion may be necessary upon receipt of additional documents if necessary.  A report is provided regarding available options following the meeting.
NEED A FEATURED SPEAKER FOR YOUR GROUP?
Kyla Kelim speaks nationwide to groups across the country as well as local, state and regional appearances on many topics of interest to seniors.  Although topics regarding protecting assets is among the most popular topics, She is happy to provide a tailored speech according to the interests of your groups on such topics as Durable Powers of Attorneys, Wills vs. Trusts, Estate planning, Advanced Health Care Directives, Medicare benefits, Medicare Advantage plans, Saving money through little known senior benefits, Veterans' benefits, Probate, Retirement benefits, and much more.
Call today to reserve Mrs. Kelim for your special event.